hitachi flora 270gx bugs
---
oh dear, where to start?

this used to be my laptop, but by dad is using it now.

it was iffy now and then, but all was well last time i used it.

but now, with the addition of a 60gb hd and xp home, something unrelated happened:

the f2 ans 2 keys do not work. not in bios, not in windows. external keyboards via usb or ps/2 work fine.

i assume it could be a lose ribbon cord

note- it is a rare Japanese import, but the parts are acer- including the keyboard which had an acer no. on it last i checked.

also, do you think its worth a battery? it has a hollow dummy unit now. i once tried to fix it but the batteries were turds which i sent back for refund.
__________________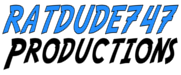 (Insert witty quote here)