Lenovo T440s Replacement Headphone Jack source?
---
Tore town my Lenovo T440s to see if I could find a compatible 3.5mm headphone jack... No dice. Very common failure from what I've seen online.

Pics attached. Didn't find anything on eBay or digikey... Did find a reference to a currently-deleted AliExpress listing but obviously that's of no help.
__________________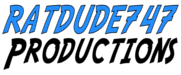 (Insert witty quote here)
---
Last edited by ratdude747; 04-28-2022 at

08:32 PM

.. Reason: Being a phone monkey sucks